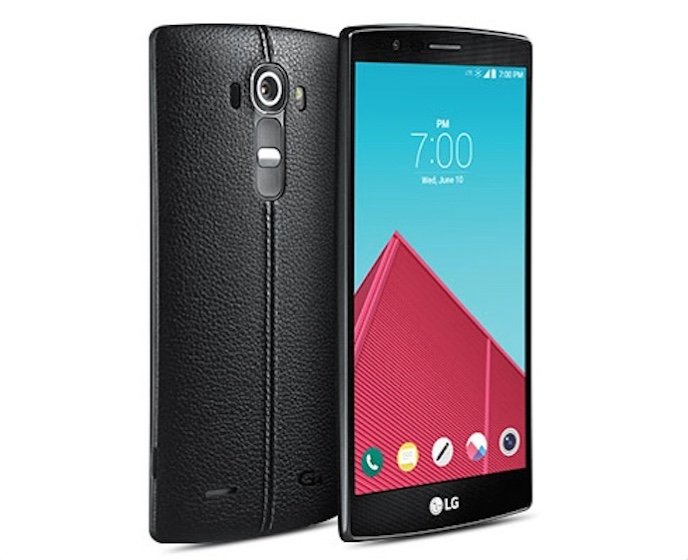 I know some of you who have landed on this page are breathing a sigh of relief, simply because they're just so many different memory card options to choose from when it comes to the LG G4. So which options are the best? Take a look below as I highlight the must have cards, as well as some other useful information.
The Best LG G4 Memory Cards
With so many options available, I listed the cards that delivered the best price, performance and storage capacity that would be perfect for the LG G4.
If you take a lot of pictures and videos, then this 128GB card is one you should consider. It is a nice balance of storage/price and you won't be spending an arm and a leg to get this card. It is the perfect complement to the G4 and definitely a good buy.
If you think a 64GB or 128Gb card does not fit with what you are doing, then look at this 200GB card from SanDisk. It is a bit more expensive, but if you are looking for storage space, then this is a must have. You can take pictures and videos for days and not have to worry about the card filling up too quickly. If money is not a problem, then this is one option I definitely recommend.
The 64GB option from SanDisk is a solid as the best choice, simply because it delivers a good balance between, price, performance and storage capacity. You are going to have more than enough space and there will be no worries of deleting pictures and videos to make more room.
While it is half the cost of the 128GB card, it is a good option to have for those who are not looking to break the bank but what an upgrade in the phone's storage.
Confused About the Types of Cards the G4 Uses?
Some of you might see that the LG G4 uses SD cards, micro sd and micro sdxc? So what does that all mean and are they the same thing? What about SD cards?
The G4 only uses microSD, micro SDHC and microSDXC cards. The phone cannot take SD cards, as they are much bigger, not compatible with cellphones. People often refer to memory cards as SD cards, which is wrong. SD cards are a special format, which you find being used mostly in cameras or computers.
The LG G4 has the ability to use 3 different kinds of memory cards.
Micro SD– This memory card format can hold up to 2GB of music, pictures, videos and apps.
Micro SDHC– This memory card that can hold up to 32GB of music, pictures, videos and apps.
Micro SDXC – This card can hold up to 2TB of music, pictures, videos and apps.
Like how there is confusion with people thinking the phone can use SD cards, there is also a big misconception with the different cards such as MicroSD, MicroSDHC and MicroSDXC. All these cards are the same physically, the difference is that they have different storage capacity. You should also know that older devices might be able to use MicroSD and SDHC, but not SDXC cards. With the G4 you do not have to worry, as it can use all of them.
Other Vital Card Information
While you will not have to worry about memory card speed, if you get any of the ones that I recommended above, it is still a good idea to kind of understand what the speed ratings are all about. All memory cards are available in different speeds and all that means is how quickly data can be recorded to and from the memory card.
Class 2 – Minimum of 2 MB/s performance. (Slowest)
Class 4 – Minimum of 4 MB/s performance. (Slow)
Class 6 – Minimum of 6 MB/s performance.  (OK)
Class 10 – Minimum of 10 MB/s performance. (Average)
UHS-I UI – Minimum of 10 MB/s performance. (Fast)
UHS-I U3 – Minimum of 30 MB/s performance. (Really Fast)
While the LG G4 has the ability to use any speed memory card, you are going to run into performance issues with anything under Class 6, especially if you plan on recording HD video. The older cards will work, it just might take some time to copy the data or if you are recording to it, it might not be so responsive. If you want to find out more on memory card speeds, you could also look visit the SD Card Association.
What SD Card Do I Need for My LG G4?
Even though I listed on the recommended cards above, some of you may be wondering if you really need all that space or if you have too little. So which memory card should you get for your LG G4? The answer is not really cut and dry and it really depends on how you plan on using your phone. For some people, 32 GB of space might be more than enough, while others might find themselves deleting photos/videos to make space.
The card you choose really depends on how you plan on using the phone. If you are going to be taking pictures/videos every now and then, installing minimal apps then you could easily get a 32GB card or lower (16GB, 8GB). If you are someone who will be taking tons of video and pictures, as well as having crazy amounts of apps, movies and other data, then you definitely need to get a  64GB card or higher. There is nothing more annoying than running out of space and regretting that you did not get the bigger card when you had the choice.
How Much Data Can Hold on a LG G4 Memory Card?
Some of you might need to see it visually to get an idea as to how much data these memory cards can hold. This could make it a lot easier to determine which memory card is the best option for you when it comes to your LG G4
**You should note that the data used in the table below is based on ESTIMATES! Your memory card could hold a lot more or a lot less, it really depends on so many different factors. Just use this as a general guide, so that you have idea of what type of data storage you will be looking at.
| | | | | | | |
| --- | --- | --- | --- | --- | --- | --- |
| | MP3's | Movies | 720P Video |   |   | Images |
| 4GB | 800 | 5 | 1 Hour | | | 2000 |
| 8GB | 1600 | 10 | 2 Hours | | | 4000 |
| 16GB | 3200 | 20 | 4 Hours | | | 8000 |
| 32GB | 6400 | 40 | 8 Hours | | | 22888 |