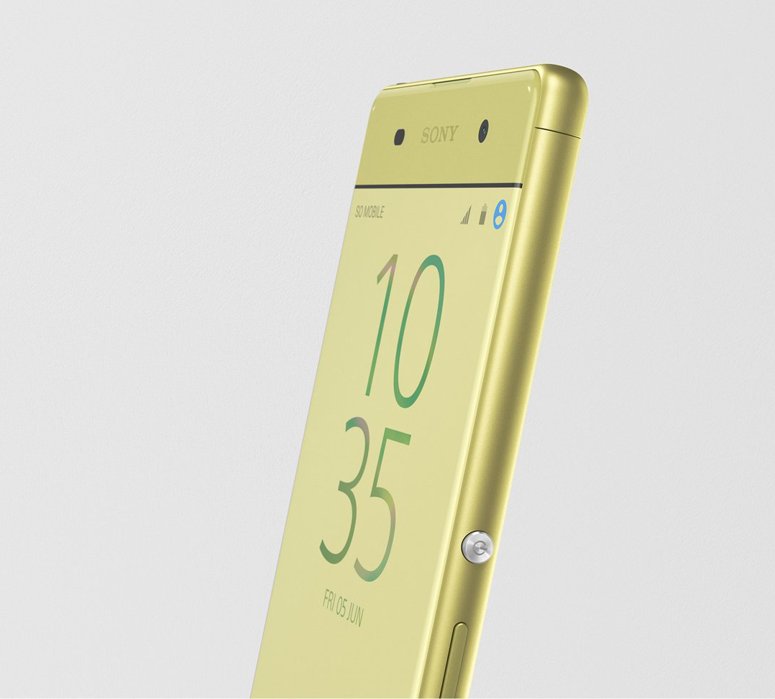 When it comes to choosing memory cards for cellphones, there are lots of selections available and you can easily become overwhelmed looking for one, especially if you want it to deliver speed, reliability, great performance and a lot of storage space. So the big question is how do you go about choosing the right one for your phone?
If you are looking to find a Sony Xperia XA & XA Ultra memory card, then you are in the right place. Below, I will highlight the best cards on the market, as well as some other information you might find useful.
The Best Sony Xperia XA MicroSD Card
It's very clear that you'll require a memory card for your Xperia XA and with so much to choose from, which one do you pick? I will highlight the highest rated cards on the market right now for the Xperia XA. Performance, cost and storage capacity are just some of the factors I examined when recommending these cards.
I am a big advocate to upgrading the Xperia XA to a 128GB card. You get a lot of storage space and the price is not something that you will cry about. This 128GB option is pretty fast and performs optimally in the phone. Great investment, as it maximizes the ability of the phone.
If you want space, but not willing to shell out a crazy amount of money, then you should consider the 200GB SDXC card. These cards offer a considerable amount of storage space, but the pricing is not outrageous. Solid card that delivers , a really great match for the Xperia XA.
SanDisk makes solid cards the 64GB Ultra MicroSDXC stays true to tradition. This is one of the most popular cards on the market and people flock to use this in their devices, simply because it is a solid product that makes for a perfect fit for both the Sony Xperia XA Ultra & XA
While I really had to think long and hard about putting this card on the list, I decided that it had to be there. Price wise, this 256GB card is expensive, however, you get access to a ton of storage space.  If you can handle the price tag, then this should be the #1 card for your Xperia XA, as it really turns the phone into a beast.
Should I Get a Memory Card for this Phone?
Sony smartphones usually comes with some "OK" amounts of preloaded space. In regards to the Sony Xperia XA, there it is only available in a 16GB options and it is highly recommended that you look at memory cards which can help to extend the storage capacity of the phone.
You will be astounded at how quickly your internal smartphone memory fills up after just a few weeks of usage. Videos, apps, photographs and all the content you get via the web and from your friends gradually adds up and in no time you will find that the phone quickly runs out of space. A SD card is the fast and simple fix.
What is the Largest micro SD card for Sony Xperia XA?
If you look at the specifications, you will see that the Xperia XA only has 16GB of internal memory. For some of you, this might work, but for the majority, a memory card is necessary.
When trying to find a card for the Xperia, a lot of people often want to know what's the biggest MicroSD card that it can take?
The largest memory card that the phone can use is the 256GB MicroSDXC. 256GB is a lot of storage space, but if you take a lot of photos and videos, it might not look like a lot in the long run.
Choosing the Right Card for Your Phone
In regards to the Sony Xperia XA, there is no one option that works as it pertains to selecting a memory card. The particular card that will get the job done will depend on how you use your cellphone. The memory cards that I have recommended above are excellent options for pretty much anyone, however if you need a SD card that is tailored to match how you use your phone, then read the suggestions below.
You are a Heavy Phone User
You have too many apps, videos as well as a continuously growing gallery of pictures that just seems to appear from thin air.    If you're also a heavy user of web services, then you're frequently eating up storage space and no doubt will need one of the bigger Micro SDXC cards for your Galaxy S5. If this sounds you, then you're going to probably need to go with an even bigger card in the size range of 64GB, 128GB or a 256GB.
You use the Phone Like a Normal Person
Almost all Sony Xperia XA users would fall into this category.The normal user tis someone who has a small amount of pictures, a couple MP3s and possibly a few downloaded videos, but nothing considerable that would require a big memory card. Irrespective, typical users don't require substantial Micro SDXC cards (256GB).
Because the internal storage capacity of the Xperia XA is so paltry, card options you should consider are128Gb, 64GB, 32GB and possibly 16GB.
Along with your internal storage, these card sizes should do just fine.
If You Barely Use the Phone
If your use of the cellphone is basically the occasional cellphone call, text messaging and possibly a couple pictures and videos, then storage space should not be an issue. Even though the internal storage of the Xperia XA should be more than adequate, it is still a good idea to have something that will serve as a backup.
While you could use a 32GB, 16GB or 8GB card, it makes more sense to get some of the higher capacity cards, as their pricing is comparable and you get more bang for your buck.
How Much Data Can be Stored
As it relates to the Sony Xperia XA MicroSD card, have a look at the table below which will give you an idea as to the storage capabilities of the different sized cards. With regards to videos, pictures and music, you should get a big picture of how much data the cards can hold.
You should take this table as a reference guide, as the phone could be able to hold more/less, this is determined by several different factors. Everything shown below are estimations, primarily based off real life figures. I created it just so you may have a visual example of how much files your phone could store.
| | | | | | | |
| --- | --- | --- | --- | --- | --- | --- |
| | MP3's | Movies (700 mb) | 720P Video | 1080p Video (60fps) | 4K Video (30fps) | Images |
| 16GB | 3,200 | 20 | 4 Hours | 1 Hour 20 Mins | 40 Mins | 8,000 |
| 32GB | 6,400 | 40 | 8 Hours | 2 Hours 40 Mins | 1 Hour 20 Mins | 16,000 |
| 64GB | 12,800 | 80 | 16 Hours | 5 Hours 20 Mins | 2 Hours 40 Mins | 32,000 |
| 128GB | 25,600 | 160 | 32 Hours | 10 Hours 40 Mins | 5 Hours 20 Mins | 64,000 |
| 256GB | 51,200 | 320 | 64 Hours | 21 Hours 20 Mins | 10 Hours 40 Mins | 128,000 |