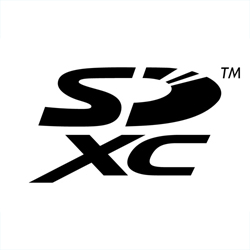 In the month of January 2009 a new memory card specification SDXC (eXtended Capacity) was announced. This new SDXC format will be able to provide up to 2 terabytes of storage space and have read/write speeds that reach up to 104 megabytes per second. There is an indication from the SD Association that the card can reach a read/write speed of up to 300 megabytes per second.
The introduction of the SDXC specification means a whole new world for electronic devices such as cameras, camcorders, mobile phones and other devices.  Now people will be able to store hours of high-definition videos, photos and music.
Developed by the SD Association, the SDXC specification brings 21st Century technology to light. Higher capacity cards will open up a whole new view in the world of technology. Faster speeds, means that consumer electronics will be making a leap frog into the future that seems bright.
SDXC memory cars that will be used in cell phones will now have much larger capacities and quicker transfer speeds. This opens up a whole new world for these tiny little devices. The cell phone now can be turned into a media center, with storage capacity reaching 2TB. This expanded space means that consumers can now download a lot more data to their phones such as games, HD videos, music and much more. It is stated that the SDXC memory card will be able to store over 480 Hours of HD Video, 100 HD movies and upwards of 136,000 fine-mode pictures.
People who own cameras will benefit tremendously from the SDXC memory card and its 2TB storage space. Users will have the ability to take high resolution pictures at high speeds, without having to worry about space. At launch the SDXC cards will boast a robust 64GB of storage space and this is excellent for camera owners. They will be able to store over 4,000 RAW images, which is the uncompressed mode professionals use in their line of work. With sizes that big, photography will be taken into a whole new world.
The SDXC card also translates very well into the world of camcorders. People will now be able to shoot hours of HD video and the speeds of the card will be able to match this transfer rate.
SDXC memory cards are the wave of the future; it is only a few months before we are thrust into a brave new world of SDXC, miniSDXC and microSDXC.