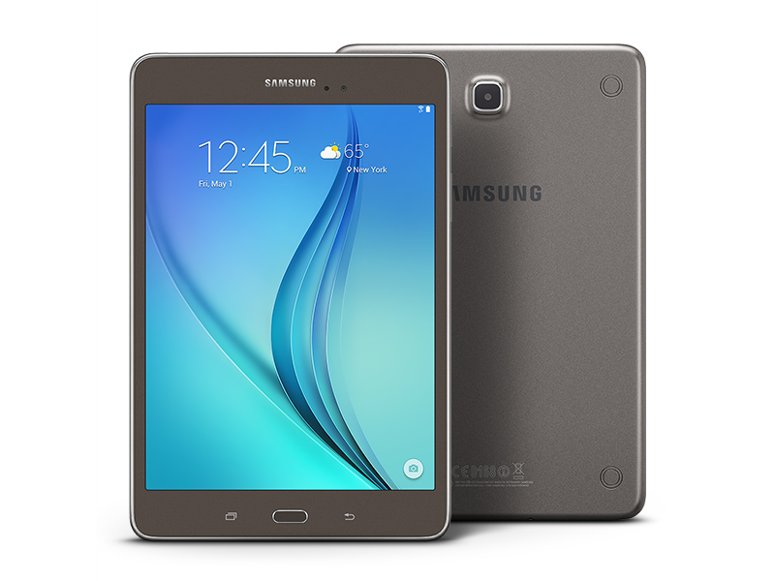 So you got yourself a new Samsung Galaxy Tab A (7.0, 8, 9.8 or 10.1") tablet and you would love to upgrade the memory, but what option do you go with, especially since there are so many choices available.
Fret not, as below I will highlight the absolute best Samsung Tab A memory cards, as well as deliver a bit of information that you will find helpful when it comes to the various storage cards out there.
Best Memory Card for Samsung Galaxy Tab A 7.0, 8.0, 9.8 & 10.1
There are like hundreds of memory card options available for your tablet, how do you know which one is the best? Each card offers something different and would this and is this something that is needed  to 3 storage cards a time going to recommend below, where all chosen based on a combination of factors, which included storage capacity, cost performance, and speed.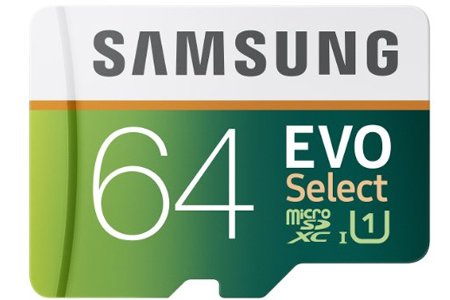 you really can't go wrong with this 64 GB offering from Samsung, simply because it delivers the right amount of storage, performs really well, is extremely fast and best of all, it is cheap. For what you are getting, it is well worth the money and it is by far, the best card available right now for your Samsung Galaxy tablet.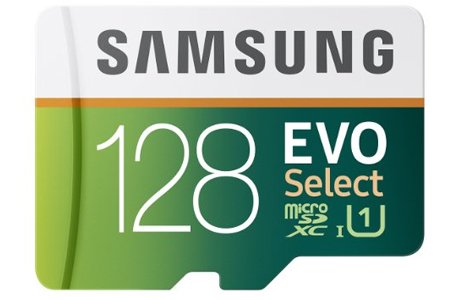 Double the price, double the money and definitely worth every penny. If money is not an issue for you, then you should definitely look at getting the 128 GB Samsung memory card, simply because of the amount of storage space that it has to offer. It is a good investment and even though you might not even use so much memory, it is good to have it, as you use it in the future and other devices or you could also just have it to store other important documents.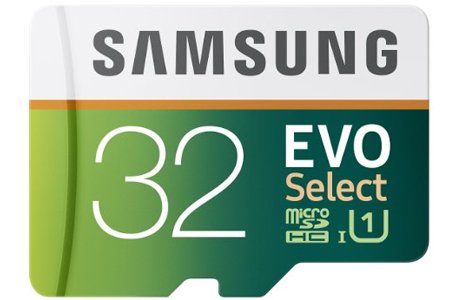 Smaller storage size, but still a good amount of storage space. If you have one of the larger sized tablets or you are someone who is not planning to use a lot of memory space, then the 32GB Samsung Evo Select is a good card to consider. It is delivers in terms of performance, speed and offers a good chunk of storage space.
While I still say the 64GB is a better buy, I will still recommend it for those who are looking for smaller storage options.
Do I Need a Memory Card for my Galaxy Tab A?
Let me start by saying, yes, yes, absolutely yes, you need a memory card for your new tablet. While it is not absolutely necessary, the prices of these memory cards are so cheap, it really won't cost you anything to get one and it will always come in handy.
Perfect example, my mother got a tablet for her Christmas present 2 years ago and I (yes the one who owns a memory card blog), thought it wasn't necessary for her as she would just be doing light internet surfing and taking the occasional picture. Fast forward to this year and her device is just about full and a new memory card had to be bought.
You are going to be using your Samsung Galaxy Tab A 7.0", 8", 9.8" or 10.1" tablet, which means apps will be installed, pictures & videos taken, files downloaded and even a growing music collection could possibly be stored. Memory is going to be used up and before you know it, your tablet will be full.
So, yes it is a good idea to invest in a SD card for your Tab A and it will be worth the money spent, trust me on that.
Do The Samsung Galaxy Tab A's Use SD or MicroSD Cards?
There seems to be a source of confusion for some people, when it comes to the different type of memory cards that the Samsung Galaxy tablet can use. I can clear this up really quickly, especially if you are one of those wondering if it can use a SD or MicroSD card.
Why It Cannot Use a SD Card
There is a big misconception that tablets use SD cards and I think that is coming about, because people just call any memory card and SD card. This is far from the truth, as Samsung tablets can only use MicroSD cards. SD cards are physically too big to fit inside the tablet and you will often find them being used in digital cameras, video cameras computers and other larger devices.
So yes, the Samsung Galaxy tab A, does use MicroSD cards along with MicroSDHC and MicroSDXC. These cards all belong to the same family and the only difference between them is that their storage capacity.
You can see a breakdown below.
MicroSD – These are older format cards and their storage capacity maxes out at 2GB. This means cards bigger than 2GB are no longer called MicroSD (see below).
MicroSDHC – These are cards that range in size from 4GB – 32GB.
MicroSDXC – These are the newest types of phone memory cards and their storage capacity ranges from 64GB – 2TB in size.
Let's Talk About Memory Card Speed
I won't go into much detail when it comes to memory card speed for your Samsung tablet, however, all the cards that I recommended above are more than fast enough and will work perfectly in the tablet.
What you should know, is that all memory cards have a speed rating and it basically just indicates how quickly data can be written and read from the memory card.
To understand the speed ratings, check out the breakdown below:
Class 2 – Minimum of 2 MB/s performance. (Slowest)
Class 4 – Minimum of 4 MB/s performance. (Slow)
Class 6 – Minimum of 6 MB/s performance.  (OK)
Class 10 – Minimum of 10 MB/s performance. (Average)
UHS-I UI – Minimum of 10 MB/s performance. (Fast)
UHS-I U3 – Minimum of 30 MB/s performance. (Really Fast)
Can cards slower than class X be used in the tablet?
You can absolutely use slower cards with your Samsung Galaxy Tab A, however you might run into performance issues with cards slower than Class 6. This could be problems such as a slow response from the tablet when copying or accessing files, pictures taking a long time to be saved to the memory card, along with video.
So slower cards can be used, however be prepared for some negative performance.
How Much Data Can be Stored on the Samsung Tab A SD Card?
Some of you who are looking to get a memory card for the your tablet, might want to visually get an idea as to how much data can be stored to it. This could be really helpful, especially if you knew what could be stored on each card.
Below are just an estimates as it relates to the different types of data that can hold on the card. Remember, these are estimates based off real world data and the card could hold considerably less/more, it really depends on a variety of factors.
| | | | | | |
| --- | --- | --- | --- | --- | --- |
| | MP3's | Movies (700 mb) | 720P Video | 1080p Video (60fps) | Images |
| 16GB | 3,200 | 20 | 4 Hours | 1 Hour 20 Mins | 8,000 |
| 32GB | 6,400 | 40 | 8 Hours | 2 Hours 40 Mins | 16,000 |
| 64GB | 12,800 | 80 | 16 Hours | 5 Hours 20 Mins | 32,000 |
| 128GB | 25,600 | 160 | 32 Hours | 10 Hours 40 Mins | 64,000 |
| 256GB | 51,200 | 320 | 64 Hours | 21 Hours 20 Mins | 128,000 |