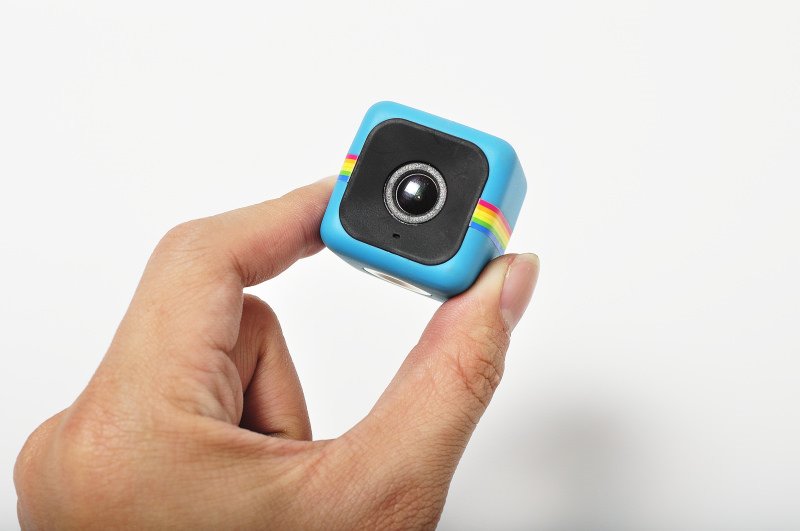 If you are searching for the best Polaroid Cube memory card, then you no need to hit the back button, as you are in the right place.
Below, I will highlight the 3 must have cards for this amazing action camera and you won't have to worry about compatibility, as these cards will work and will perform flawlessly in the device.
No need to be scouring the internet and spending hours trying to find the right card for the camera and also making sure that it is compatible with it.
Best Polaroid Cube Memory Card
There are hundreds of memory card options to choose from, so how do you know which one will work properly in the Polaroid Cube action cam?
I have taken out the guess work below and will highlight the 3 best options available right now. All the cards listed below are ranked based on their storage capacity, performance, price and compatibility.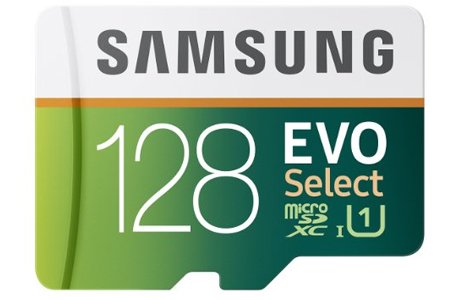 For the Polaroid Cube+, my #1 recommendation would be the 128GB MicroSDXC. This card is able to deliver the perfect balance of ample storage space, performance and best of all price. You won't have to pay an arm and a leg for it, but yet you will have more than enough space to store all your precious memories.
This Samsung card is solid and there is a reason why it is one of the most popular options around.
[asa]B01DOB6YW4[/asa]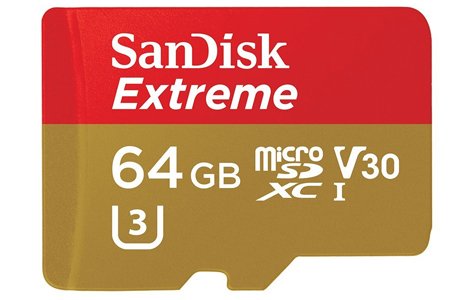 For half the money and half the storage space, Cube+ owners can get a 64GB microSD card. Don't scoff at the 64GB of storage space, as it is still a considerable amount and you should be able to comfortably store hours of video.
SanDisk makes high quality cards as they are the industry leaders and you can be sure that this SanDisk Extreme will perform exceptionally well in the camera.
[asa]B01HU3Q6S4[/asa]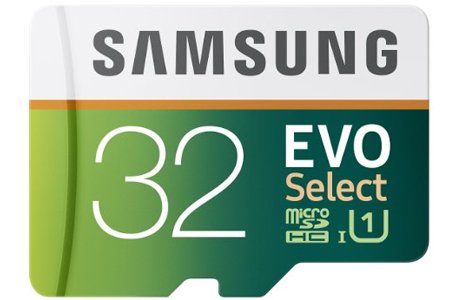 If you are a Polaroid Cube user, the 32GB card will be the biggest size card it can take. I like this option from Samsung, as it is not only cheap, offers the storage that you are looking for, but it is also pretty fast. You will be able to copy files to your computer quickly, so that is a big plus.
[asa] B01DOB6Y5Q[/asa]
What Type of Memory Card Works in the Polaroid Cube?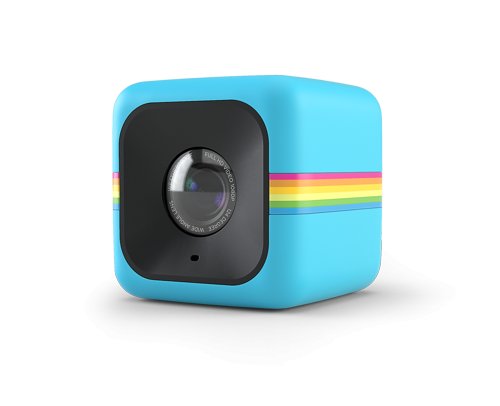 Well before some of you end up buying the wrong card, let me do a quick breakdown.
Polaroid Cube – Can take microSD cards up to 32GB.
Polaroid Cube+ – Can take MicroSD cards up to 128GB.
If you have a Cube, any card bigger than a 32GB microSD will not work. Cube+ can take any size card.
These action cameras will not take SD cards, as these are much bigger and are generally used in digital cameras and other bigger devices. The small form factors MicroSD cards are what the action camera uses.
Polaroid Cube Memory Card Size
The biggest sized MicroSD card that the Polaroid cube can take is 128 GB. This is a considerable amount of storage space, especially if you are going to be taking a lot of pictures and videos. I have a breakdown in the table below that will show you exactly how much data you can expect to store on the different sized memory cards that this action camera can take.
Can I Use Smaller Capacity Cards in it?
While the smallest card that I recommended above was 32 GB MicroSDHC, you can actually use smaller sizes such as 16 GB, 8GB and 4 GB. While I do not recommend that you should use those sizes, as the memory cards could get filled up pretty quickly, they should work in the camera with no problems, once they are fast enough (memory card speeds explained below).
What you should know, is that the smaller cards are basically the same price as a 32 GB, so there really is no point in getting any of them.
If you have one line around, from some old cameras are cell phones that you use them in, then you can put them in and test to see if they will work, but I learned that, I would recommend that you go out and purchase a bigger capacity card, just because it makes more sense.
What's All These Memory Card Acronyms?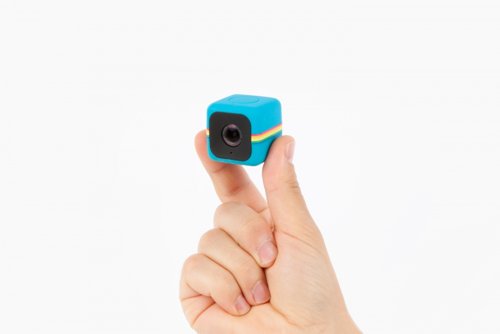 I know some of you might be looking at terms such as  MicroSD, MicroSDHC & MicroSDXC cards and wondering to yourself what does this all mean and which ones works with the Cube.
I explain the differences between the card types here, however I will just give you a quick breakdown.
The main difference between the cards is their storage capacity.
MicroSD – 512MB – 2GB
MicroSDHC – 4GB – 32GB
MicroSDXC – 64GB – 2TB
The Cube can use up to 32GB cards (MicroSDHC), while the Cube plus can use up to 128GB cards (MicroSDXC).
How Much Data Can the Memory Cards Hold?
Ok, I know some of you will make the decision on the type of card, based on how much it can store. It can be a bit challenging, not having something to give you an idea of the storage capacity of the cards.
I created a little table below that will show you the storage capacity of the memory cards used in the Polaroid Cube.
It should be noted that the information presented below is based on estimates (real world data). The storage media in the camera could hold a lot more or less, this is just here to give you a general idea as to how much data you can expect it to hold.
| | | | |
| --- | --- | --- | --- |
| | 720P Video | 1080p Video (60fps) | Images |
| 16GB | 4 Hours | 1 Hour 20 Mins | 8,000 |
| 32GB | 8 Hours | 2 Hours 40 Mins | 16,000 |
| 64GB | 16 Hours | 5 Hours 20 Mins | 32,000 |
| 128GB | 32 Hours | 10 Hours 40 Mins | 64,000 |
| 256GB | 64 Hours | 21 Hours 20 Mins | 128,000 |