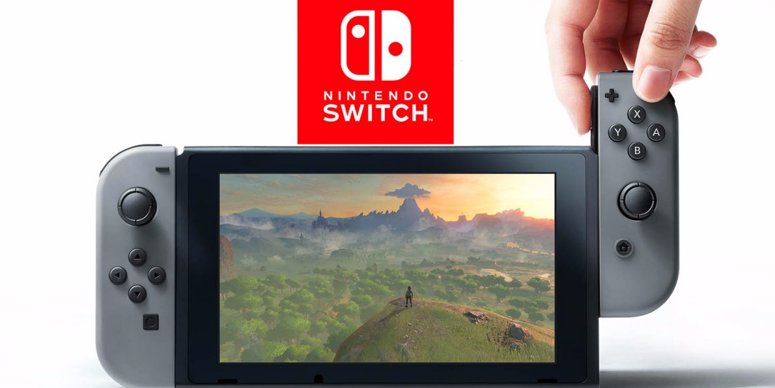 'I need a Nintendo Switch SD Card, like right now!' If that's not what why you are here, then you can be sure you are going to be saying that in a couple weeks. The Switch is an amazing gaming device, but with 32GB of internal storage, you are definitely going to have to increase the storage capacity
On this page I highlight the best memory cards for the Nintendo Switch, as well as some other information that is important and useful.
Best Nintendo Switch SD Card?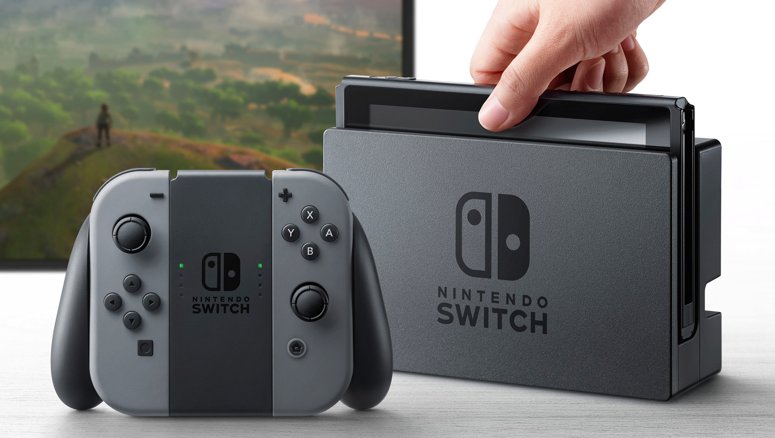 With only comes with 32GB of internal storage space (most of which is taken up by the OS), you are going to have to make use of the Switch's microSD card slot which allows for increased storage
With so many memory card options, how do you know which one to get or which ones will work? Below, I highlight the top performing  Nintendo Switch SD cards. The size you get really depends on how much storage space you need or your budget.
128GB SD cards are the perfect sweetspot for the Nintendo Switch in relation to price and storage capacity. 128GB cards are not overly expensive and they deliver 4 times the measly internal storage space of the Switch. If you are looking to upgrade the game system's memory, without spending too much money, then this is definitely the option to consider.
SanDisk cards are solid,, high performing products and with this 128GB option, it should be a perfect fit for the Switch.
If you feel that 128GB is not enough storage space for your Nintendo Switch and 256GB is way out of your price range, then you could always settle with a 200GB MicroSD card. These cards will give your system a significant storage boost and the price is not something that will have you crying.
SanDisk makes exceptional 200GB cards that will deliver the performance and quality that you are going to be looking for.
If you are broke or just not looking to spend so much money on storage, you could always purchase the 64GB MicroSD card. It is not a ridiculous amount of storage space, but it doubles the 32GB of internal storage that the Nintendo Switch has. If you are not planning to download a lot of digital data or plan to have different 64GB cards, then this can work and you can actually save yourself some money that could be used to buy more games.
To really max out the storage space of your Nintendo Switch, the 256GB MicroSD is the card that you want…no, the card that you need! There is one big hiccup, this card is ridiculously expensive.
If price is not a problem, then I would say get the 256GB, especially if you know you are going to be on a digital download rampage. It will beat having to switch cards constantly and you should have a good amount of storage space.
Nintendo Switch MicroSD Card Compatibility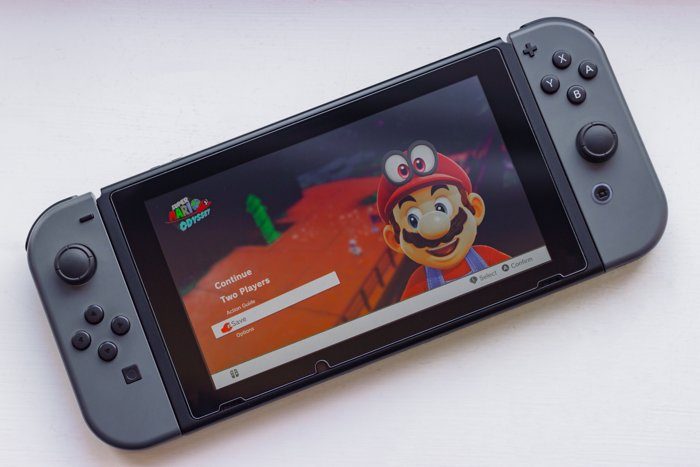 What memory cards will and won't work the Nintendo Switch? The whole family of MicroSD cards will work with no problems in the Switch, however, the two main types that are of any worth are MicroSDHC and MicroSDXC.
So what is the difference between those two cards you ask?
I have a more comprehensive article that looks at the differences between microSD vs MicroSDHC vs MicroSDXC.
So What About SD Cards?
Part of the confusion that is happening is that people often refer to microSD cards as SD cards and technically it is wrong (we are guilty of this as well :)) SD cards are a totally different type of memory card and they are too big to fit in the Switch. You will often find them being used in cameras and other larger digital devices. The term SD card is thrown around loosely as everyone tends to call any memory card, SD.
Please Note: To use microSDXC cards in the Nintendo Switch console, a system update is required.
Nintendo recommends a high-speed memory card to maximize your Nintendo Switch Console. The microSD cards with a high transfer speed will improve your gameplay experience (essentially meaning less time loading).
High-speed microSD card guidelines:
UHS-I (Ultra High Speed Phase I) compatible
Transfer speed 60 – 95 MB/sec (the higher the transfer speed, the better gameplay experience on Nintendo Switch)
What's The Biggest Nintendo Switch SD Card That Works With the Console?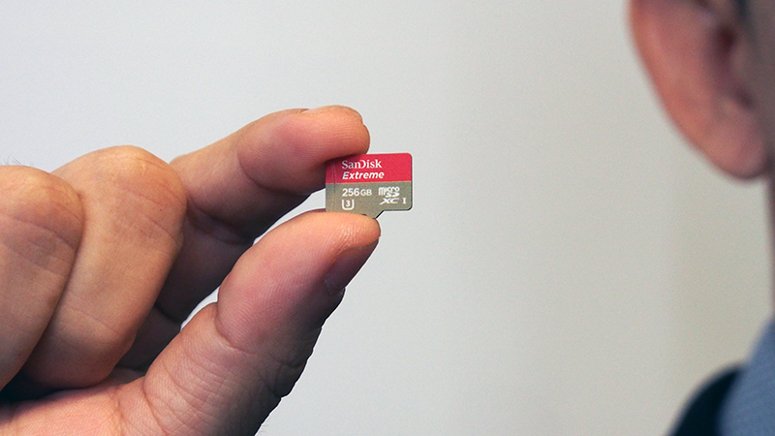 The Nintendo Switch SD Card max size theoretically tops out at 2TB. 2TB MicroSDXC cards have not been developed as yet, so if you really want to max out the storage space of your Nintendo Switch, then the 400GB MicroSD is the card you need to have.
Other recommended sizes that can add significant memory capacity to the Nintendo Switch would be:
What About Smaller Sized Cards?
Depending on how you plan on gaming, the 32GB MicroSDHC card could work. If you are going to purchase more physical copies of the game or won't be using the eShop or Virtual Console, then you could get away with a 32GB card or even 16GB MicroSD.
If you have a bunch of them lying around, or just want to pick up a couple online since they are so cheap, then by all means, go ahead.
Those sizes are good enough to work as a small bump in storage space for the Nintendo Switch.
Once you start downloading games, you definitely need to go with a 64GB card or larger.
How to Format a Nintendo Switch microSD Card
When it comes to formatting a microSD card for the Nintendo Switch, the process is very quick and simple.
Please note: To have the ability to format the microSD card, you should perform a system update on the Nintendo Switch.
Formatting Steps:
Place the MicroSD card you want to format in the Nintendo Switch SD card slot.
Go to the HOME Menu and from there select "System Settings."
From the options on the left, scroll down and select "System."
From the options on the right-hand side, scroll and select "Initialize."
Choose "Format microSD Card," then "Continue." Please Note: You will see the message "All data on the microSD card will be deleted. Data cannot be restored once it is deleted. Continue?"
To continue, select "Format." The console will then restart
For those who want a visual, check out the video below as you can see exactly how to format your Nintendo Switch SD card.
Nintendo Switch SD Card FAQ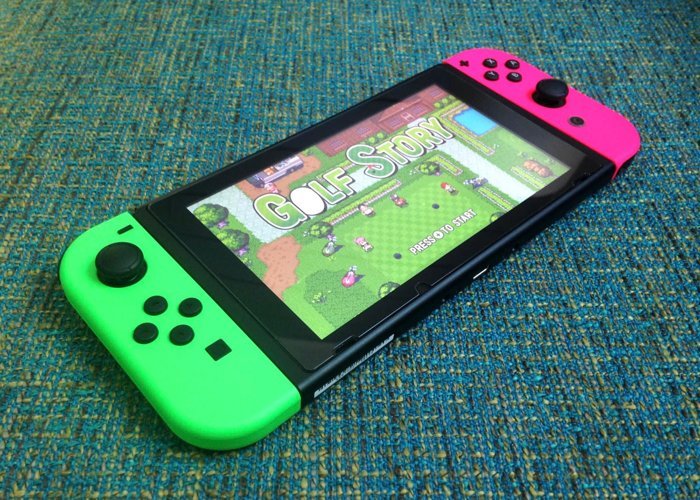 Just some of the questions people have when it comes to the Nintendo Switch memory card.
Can I Use a SD Card on the Nintendo Switch?
As discussed above, the only types of cards that will work on the Nintendo Switch are microSD cards. SD cards are too big and they are not compatible with the console.
Does The Switch Come With MicroSD Cards?
No. You will have to buy microSD cards separately.
If I'm Only Buying Nintendo Switch Cartridges, Do I Need a SD Card?
If you only plan on using physical copies of copies, then there is a good chance you won't need to get a memory card for the switch. With the cartridges, you would only need the internal storage for saved games and DLC. The 32GB of internal memory should be more than enough for all of that.
What can be saved to a Nintendo Switch microSD card?
You can save a variety of things to the microSD card like software updates, downloadable software, downloadable content (DLC) and screenshots.
What About Saved Games?
Game save data is saved to the console's system memory. It cannot be copied or saved to the Switch's microSD card
Do You Need to Buy Branded Nintendo Switch Memory Cards?
The answer is a resounding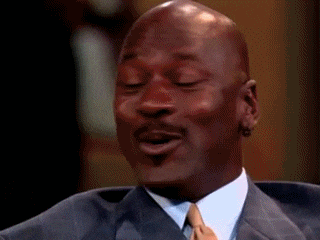 That's my reaction right there.
If you have money to throw away, then you can go right ahead and purchase official Nintendo branded SD card's, but they do nothing different than the ones I listed above. They are overpriced and really a cash grab.
Endgadget highlighted that Nintendo would be teaming up with Western Digital to release their own branded memory cards for the Switch. While the packaging looks amazing and would draw any fan in, the price tag makes them not worth it, as you could get a much bigger sized card (which does the same thing) or you could put the money to some other games.
So whichever way you look at it, you should avoid them at all costs, unless you don't really care about money like that.