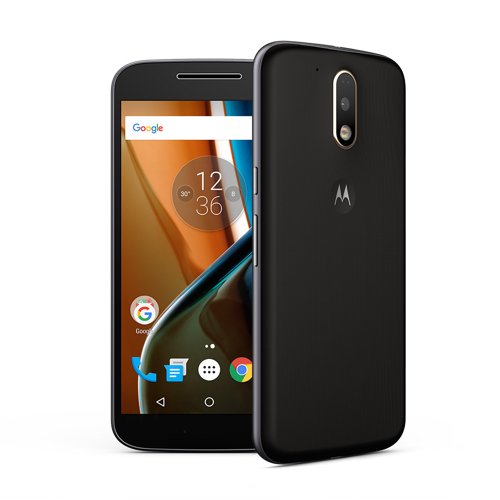 Looking for a Motorola Moto G4 memory card? Then take a look at these top rated options highlighted below.
All the cards that I recommend are some of the best for the phone and will give your device the storage that it surely needs.
The Best Motorola Moto G4 SD Cards?
I know it can be extremely challenging trying to figure out which card works best in your new phone. Well, this guide is here to not only highlight the best cards right now, but will also provide some other information that some of you will find useful.
The Moto G4 is such an amazing phone and it is obvious you need a good amount of storage to really maximize it. I like the 128GB, simply because it delivers a good amount of storage space and the price is not something that will send you home crying.
You are not only getting a high performing card, but it is also pretty fast and best of all, in-expensive.
I like 200GB cards, simply because you 72 more GBs over the 128GB cards and the pricing is not outrageous like say the 256GB cards.
Should you purchase this? Well, if you need storage space, but not willing to pay and arm and a leg to get one, then this 200GB card strikes a really good balance.
If you are a more budget conscious shopper, but still need storage space for your pics and vids, then you really should consider the 64GB card. It is extremely cheap and the storage space should last you a long time.
SanDisk cards are also solid performers, so you won't have to worry about the card failing on you.
Even though I wasn't 100% sure if I should put this card on the list or not, I eventually decided I should. The only reason why I was contemplating not putting it here was the price. It is an expensive card, but you can max out the phone with it.
Performance wise, you cannot lose with it and you definitely will not be hurting for storage space. If price is not an issue, then I would definitely say that you should have this as your #1 option
What's The Biggest Size Card that Works in the Moto G4?
If you look in the documentation, it is stated that the Motorola Moto G4 can take up to a 256GB card.
If you really want to max out your phone, then this is an option to really consider, even though it is expensive.
If you are someone who is not ready to make that type of financial commitment, then you could always opt for some of the smaller sized cards such as the 128GB & 64GB MicroSD card.
Choosing the Right SD Card for Your Motorola Moto G4
So how do you go about choosing the right memory card for your Motorola Moto G4? The answer is not so cut and dry, simply because the type of card that you get will really depend on how you plan on using the phone.
My first recommendation would be to go out and get the biggest MicroSDXC card you can afford. The reason why is that memory card prices are so cheap and you can get some of the higher capacity card at a really good price. These high capacity memory cards will enhance your phone and be the perfect complement, especially if you are a major data hog.
I know some of you won't be taking a lot of pictures, videos or installing a lot of apps, so you might be wondering if you still need one of those high-capacity cards? To answer the question, yes and no. I knew someone who said they wouldn't be using their phone much and guess what?  After a year of use they have now run out of space.
So, a memory card is necessary, even if you do not plan on using the phone a lot, however you could get away with using some of the smaller cards like a 32 GB or 64 GB. These cards are pretty inexpensive and they should be able to provide you with a lot of storage space well into the future.
What About the Memory Card Speed?
All the cards I have listed above are fast enough for the Motorola Moto G4, however some of you might have a few questions as it relates to card speed.
All memory cards have speed ratings and the MicroSDs used in the phone are no different. All the speed rating does is highlight the minimum read/write quickness of the card. So if you want to record in full HD, it is best to go with a card that has a speed rating Class 10 or higher, as this is able to handle HD video without any performance issues.
You can take a look at the different speed classes below.
Class 2 – Minimum of 2 MB/s performance. (Slowest)
Class 4 – Minimum of 4 MB/s performance. (Slow)
Class 6 – Minimum of 6 MB/s performance.  (OK)
Class 10 – Minimum of 10 MB/s performance. (Average)
UHS-I UI – Minimum of 10 MB/s performance. (Fast)
UHS-I U3 – Minimum of 30 MB/s performance. (Really Fast)
As stated earlier, all the cards listed above are more than fast enough for the Moto G4 and you will have no performance issues using them as they are either a Class 10 or UHS-1 U1.