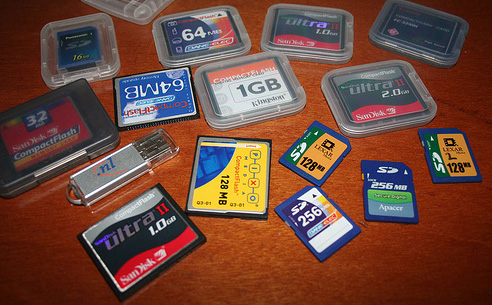 If you own a bunch of memory cards then you know the hassle of trying to keep them organized, as well as trying to not get them lost. Over the years I have accumulated a lot of memory cards and the best way I found to deal with them is through purchasing a memory card case.
Memory card cases are the perfect solution for people who are looking to organize, protect or prevent their cards. Many of these cases will keep your cards stored away and protected. No more loss of data due to a damaged card that was left out. There is also no need to search all over your house and drawers trying to find that that memory card that you thought you had in a secure place.
Types of Memory Card Cases
There are many different types of memory card cases that are available for purchase.
Multiple Case – These cases are able to carry different cards from SD, CompactFlash, Memory Stick Pro & Duo and xD Picture Cards. This is perfect for people who are trying to get organized. These cases also are made out of Aluminum, cloth or leather.
Card Specific Cases – These cases are designed specifically for a certain type of memory card. You will have SD cases, Memory Stick Cases and others. This is for the person who was more than one of the same card and wants to be organized. They can be bought in aluminum, leather and cloth.
Plastic cases – These are generally cases that come with the card. These plastic cases are there to protect the memory card from damage.