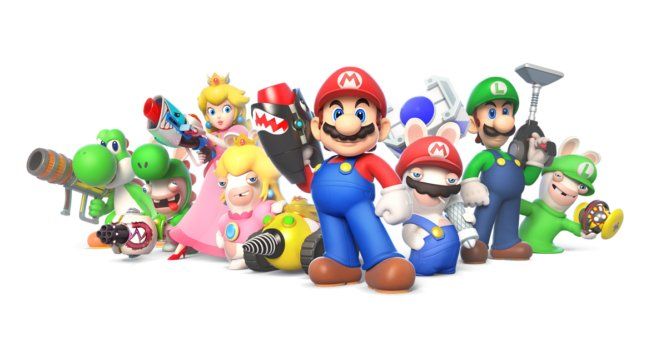 Want to know how much space the digital Mario + Rabbids Kingdom Battle download will take up? See the answer below.
Mario + Rabbids Kingdom Battle download size is 2.3GB.
2.3GB is not a lot of space and this is just 7% of the Nintendo Switch's internal memory. If you are planning on purchasing a bunch of smaller games, then you should be able to store them easily on the Switch with no problems.
The issues arise when you are going to download bigger Nintendo Switch games like Super Mario Odyssey, which is 5.7GB or Zelda Breath of Wild which is 13GB. You will quickly eat up whatever storage space that the system has and this is why it is a good idea to invest in a Nintendo Switch memory card.
I am absolutely sure that Mario + Rabbids Kingdom Battle is not the only game you will be planning on download and a memory card will give you all the storage space you need for your game collection.
The MicroSD you get for your Nintendo Switch does not have to be expensive. There are super cheap 32GB MicroSD or 64GB microSD cards if you do not want to spend a lot of money. Or there are bigger cards like 128GB microSD, 200GB MicroSD and 256GB microSD. These cards are bit more expensive (not too much more) and they are definitely a good investment if you plan on having a growing game collection.
More About Mario + Rabbids Kingdom Battle
Mario + Rabbids Kingdom Battle is a turn-based tactical role-playing game where you control Mario, his friends and a group of Rabbids who have brought nothing but chaos to the Mushroom Kingdom.