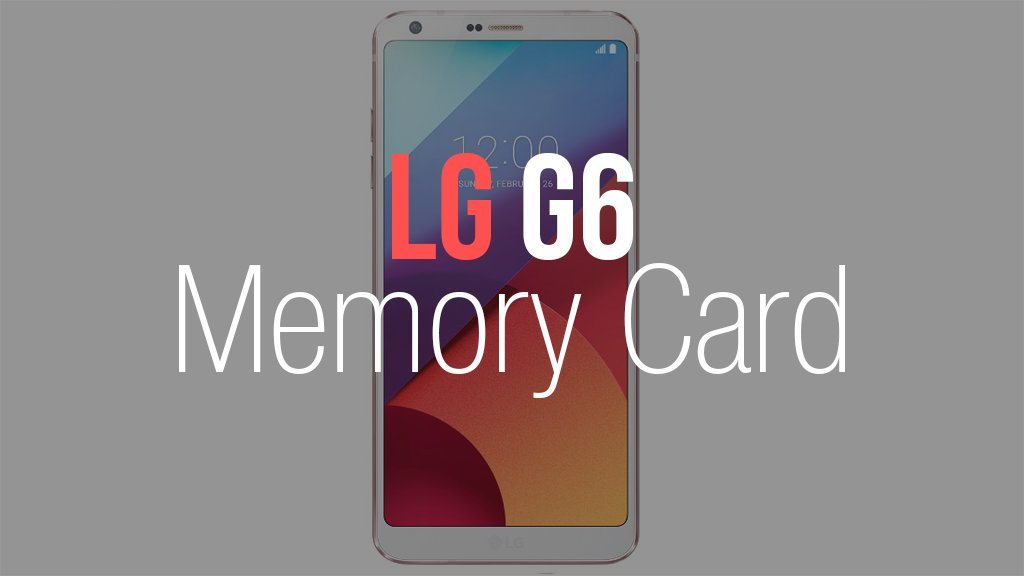 The LG G6 is one of the best smartphones for 2017 and I know you are going to enjoy everything that it delivers.
If you are here, you already know that the phone is available in models with 32 GB and 64 GB of internal storage and this day and age, that amount of storage space won't hold up and you need a memory card.
Here, I highlight the best microSD cards for the LG G6, as well as other information that you will find pretty helpful.
Best LG G6 SD Card
There are tons of different memory cards that you can use in your LG G6, but clearly you have one of the best phones for 2017 and as such, you are going to want the best storage card for your device.
I have highlighted the best LG G6 SD cards below, based on their differing storage sizes. 64GB, 128GB, 200GB & 256GB. The criteria used for ranking them are storage capacity, performance, dependability and price.
if you want to strike that perfect balance of a memory card that delivers a considerable amount of storage space, but you do not want to break the bank to get one, then the SanDisk 128GB MicroSD is one of the best options available right now.
This card is a perfect match for the G6, as it will give the smart phone a significant boost in storage space and because it is a SanDisk card, the performance is going to be what you need, especially since you have such a high-end phone.
The pricing of this MicroSD card is exactly what most of you are looking for, simply because it is affordable. …
The need for storage increases every year as data sizes get bigger and bigger and bigger! If you feel that you are going to fill up 128 GB in a couple of months, then maybe you should think long term and just go with bigger card that is just more expensive.
I can tell you, that people are choosing the 200GB MicroSD as it gives their phones a considerable increase in storage space and the pricing is not bad. Getting this card makes sense if you use up storage space quickly. You don't want to be in a position where you get a smaller sized card, only to find out that you have to upgrade a couple months later.
I like this for the G6 as it really increases the overall effectiveness of the phone and you won't be bothered about "arrrrggghh, I'm running out of storage space on my phone!"
If you are not looking to spend a lot of money on a memory card for your LG G6, but still need some backup storage space, then the 64 GB is still a hugely popular option to consider. For some of you, 64 GB is just too small, but for others, it is an added boost, especially for the price that you can get these cards for. 64 GB MicroSD card is really cheap and while it won't push your G6 over the top in terms of storage capacity, it is an added benefit. So if you are not looking to spend a lot of money, then this is a good option to consider.
You have an amazing phone with the LG G6 and adding the 256 GB MicroSD card is just the icing on the cake. With this card, you get a massive amount of storage space, which is perfect for the G6, however, the big downside is that this card is extremely expensive. The amount of money that you're going to spend on the storage is probably not worth it, as you could get 2 200GB cards for the price of one 256GB.
Nonetheless, there are some of you who can justify the price tag and if you can afford it, then I would definitely say go with the 256GB option if you can. It is a perfect fit for the G6 and with this amount of storage, you really would not have to be worried about storage space anytime soon.
Do I Need a Memory Card for the LG G6?
Yes. I could leave the answer right there, but I think I should expand on it. There are many reasons why you absolutely need a SD card for your LG Smartphone and I will just list a couple down below:
Internal Storage Fills Up Quickly – If you have the 32GB model, the operating system is going to take up a huge chunk of space. Once you start adding apps and downloads, in a couple of weeks you are going to be crying for more space. The same for the 64GB model. With that it wouldn't be a couple of weeks, more like a month or two.
Having Added Storage is not a Bad Thing – When it comes to a smartphone, you are always going to have a need for storage and even if you don't use a lot of space now, there will be a time in the future where you will. I have known grandmothers whose cellphone is out of space, as they started using the different features, taking pictures and videos and in no time, the phone was full. Invest in one, it is not a bad thing, especially since they are so cheap.
The LG G6 Supports Dual MicroSD Cards, Which Sizes Do I Get?
This right here will really depend on your budget and how you plan on using dual MicroSD card option. Ideally, my thought process is get the largest size card that you can afford. It would be good if you went with a 128 GB MicroSD or 200 GB MicroSD, as those cards definitely give you the best bargain for buck. However, it is really up to you.
All the cards that I recommended above are a perfect fit for the LG G6, but you could also go with much cheaper and smaller sized storage cards if you want. 32 GB MicroSD, 16 GB MicroSD and 8 GB MicroSD cards are dirt cheap, so those could be another option to consider, if you want to pair them up with some of the higher capacity cards.