64GB MicroSDXC Card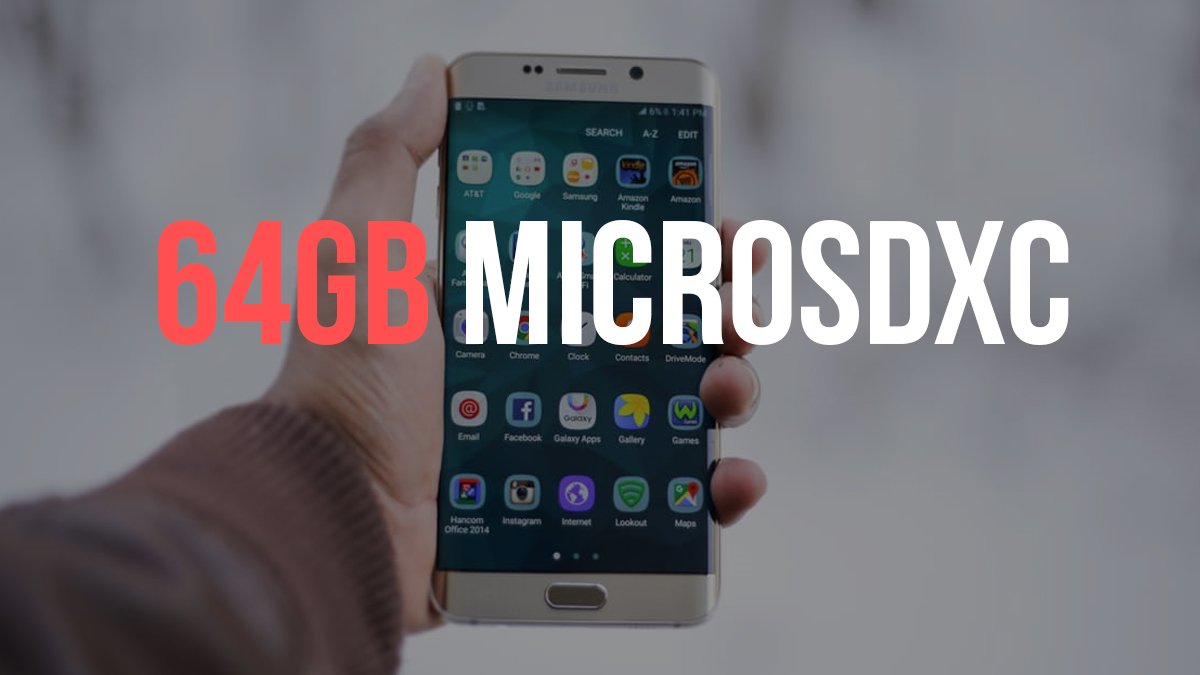 Are you searching for the best 64GB MicroSD card for your phone, digital camera or device? If so, then you ended up on the right page, as I highlight the best and top rated cards on the market right now.
The 64GB is the most popular MicroSD card through its use in smartphones. It is a great card to have, especially for those who install apps, take a lot of pictures and videos.
Best 64GB MicroSD Card
You cannot lose with the cards listed below, as I have ranked them based of factors that you will find important. From price, performance to speed, all of these cards are highly rated within the industry and they are a perfect fit for your digital device.
The Fastest
I realize that some of you want the best in terms of performance and not necessarily price, so below are the 3 fastest cards on the market right now!
SanDisk Extreme Pro 64 GB Class 10 UHS-II
SanDisk knows how to make memory cards and this 64 GB extreme Pro version is one of the fastest on the market right now. It is not going to be the cheapest, but you are guaranteed to get a memory card that is extremely fast. It boasts ridiculous read speeds of up to 275MB/s as well as write speeds up to 100MB/s. It is not cheap, but if you need a fast card for your device, whether smartphone, action camera, or digital camera, then this is the best money can buy.
Best Value (Cost & Performance)
If you are looking to save yourself some money, but still want a 64GB microSD card that will deliver the speed and the performance you are looking for, then check out these options:
SanDisk Ultra 64GB microSDXC
This option from SanDisk is by far the most popular 64 GB card on the market today. Where it shines is that it is pretty cheap and for the amount of storage you are getting, many consider this card an amazing deal.
Samsung 64GB EVO Select Micro SDXC
The Samsung 64GB Evo Select is another popular choice for mobile phones and it is easy to see why. The card is one of the cheapest on the market and it also delivers really outstanding performance. This card is a great choice for most cellphones and you are backed up by Samsung's reputation for making high quality products.
Lexar High-Performance microSDXC 633x 64GB UHS-I Card
The Lexar 64GB card is also another good option to consider. People are flocking to it with its low price, but it also offers incredibly quick read speeds (95MB/s) and good write speeds (20MB/s). With a card like this, you can be sure it will perform and is another option to consider aside from Samsung and SanDisk.
How Much Data Can the 64GB MicroSD Hold?
Some of you might have some interest in knowing how much data the 64GB MicroSD can store. Below, you can get an idea as to how much music, movies, video and pictures will fit on the card.
**The numbers presented below are real world estimates. Please do not take this as the final storage capacity of the card. The card can hold a lot more or less data, this is just here so you can get an idea of what to expect using this card.
| | |
| --- | --- |
| | 64GB MicroSDXC |
| MP3's | 12,800 |
| Movies (DIVX 700MB) | 80 |
| SD Video (640×480) | 26 hrs 40 mins |
| HD Video (720p 10 Mbps) | 12 hrs |
| HD Video (720p 15 Mbps) | 6 hrs 40 min |
| HD Video (1080p 9 Mbps) | 16 hrs |
| HD Video (1080p 13 Mbps) | 10 hrs 40 min |
| 4K Video (30fps) | 2 Hours 40 Mins |
| Pictures (JPEG 10 Megapixels) | 14,080 |
| Pictures (JPEG 14 Megapixels) | 8,400 |