MicroSDXC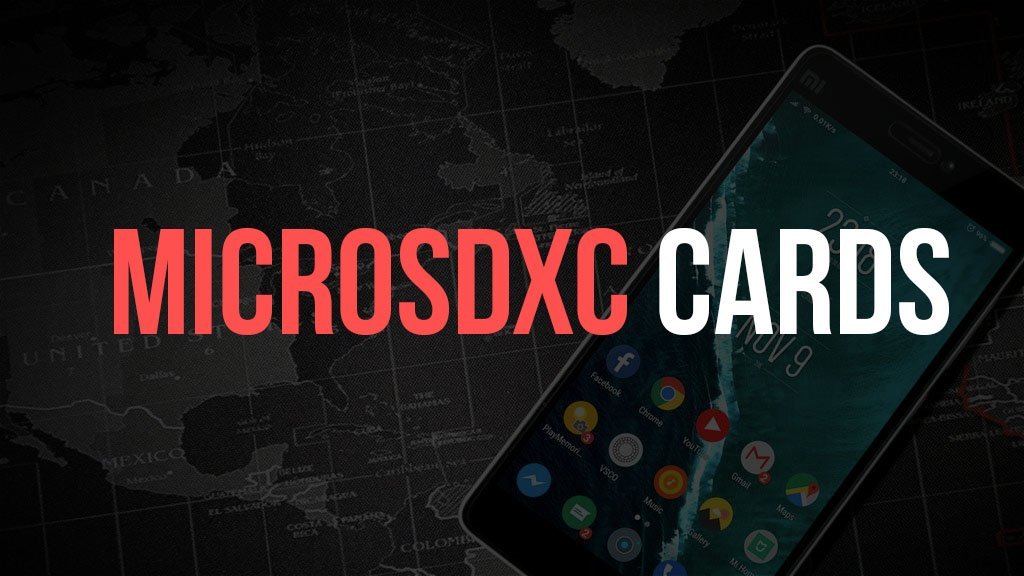 The demand for storage memory in different devices has reached an unprecedented level and it is only going to increase in the coming years. People are using memory cards in everything from computers, cameras and cell phones, movie storage, saving and protecting your files until you can transfer them safely to a more permanent home on your computer or external hard drive. They are available in an array of different types, with a broad range of capacities and data-transfer speeds.
If you are someone who is confused about the MicroSDXC format, or you are just looking to find out the best option available, then continue reading this short guide, as we highlight useful information for this given card.
Best MicroSDXC Cards Available
If you do a Google search for MicroSDXC cards, you are going to see hundreds of results. There are tons of cards available and for the average person, it can be difficult trying to figure out which one is the best, which one offers the most space and which one performs the best.
Because there are so many different MicroSDXC manufacturers and different devices have different specs, I will highlight the most popular card options that are currently available.
You fill find that a lot of people buy 64GB MicroSDXC cards for their devices, as 64GB is not only a good amount of storage space, but these cards are also really cheap. For the amount of storage space that you are getting, many say that this is a memory card that is worth the money.
SanDisk has a reputation for making some of the highest quality memory cards in the world and this 64GB option is no different. You get a dependable memory card that will be a perfect fit for whatever device you use it with.
The SanDisk 128GB is growing in popularity as the go to card for smartphones, especially since more phones now have the ability to record in 4K. With the explosion in data sizes, people are realizing that they need a MicroSD card that can keep up with their storage needs.
The SanDisk 128GB MicroSD is a solid card that performs exceptionally well in mobile phones, as it is quick and stable enough . You will also find that people are flocking to this card as it is not overly expensive. For the storage space that you are getting, the price works.
SanDisk seems to be dominating the list, the reason being is that they make really good memory cards that give you the performance that you are looking for.
The SanDisk 200GB card is able to give you a significant increase in storage space, without killing you with the price. You will find that this is a good option for people who have high end mobile phones, camcorders or action cams, due to the immense storage space they have on hand in the event they want to record high quality video.
At the moment, the 256GB MicroSD card is the largest option available from the MicroSDXC family. This card is massive and while many would want to own this card, the price tag changes their mind very quickly. This is an expensive card and you will find that professionals or people who absolutely need that much storage space go for this card option. With that said, if this is something that you can afford and you need it, by all means, go ahead and get one.
What is the MicroSDXC Memory Card?
The Micro Secure Digital eXtended Capacity (MicroSDXC) Memory Cards is a miniature sized storage device that is used in a variety of digital devices from smartphones to digital cameras.
This card is available in the following storage sizes: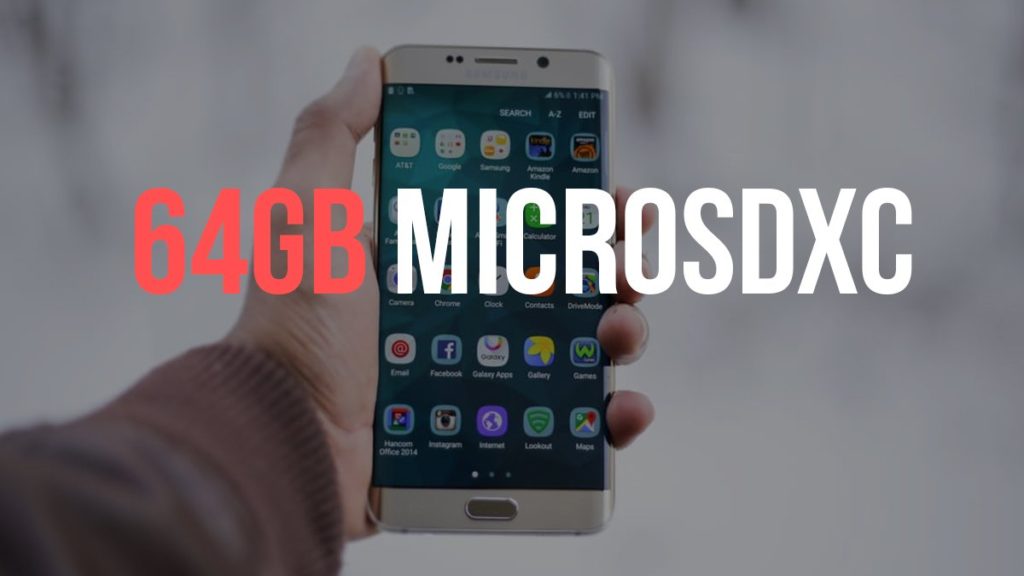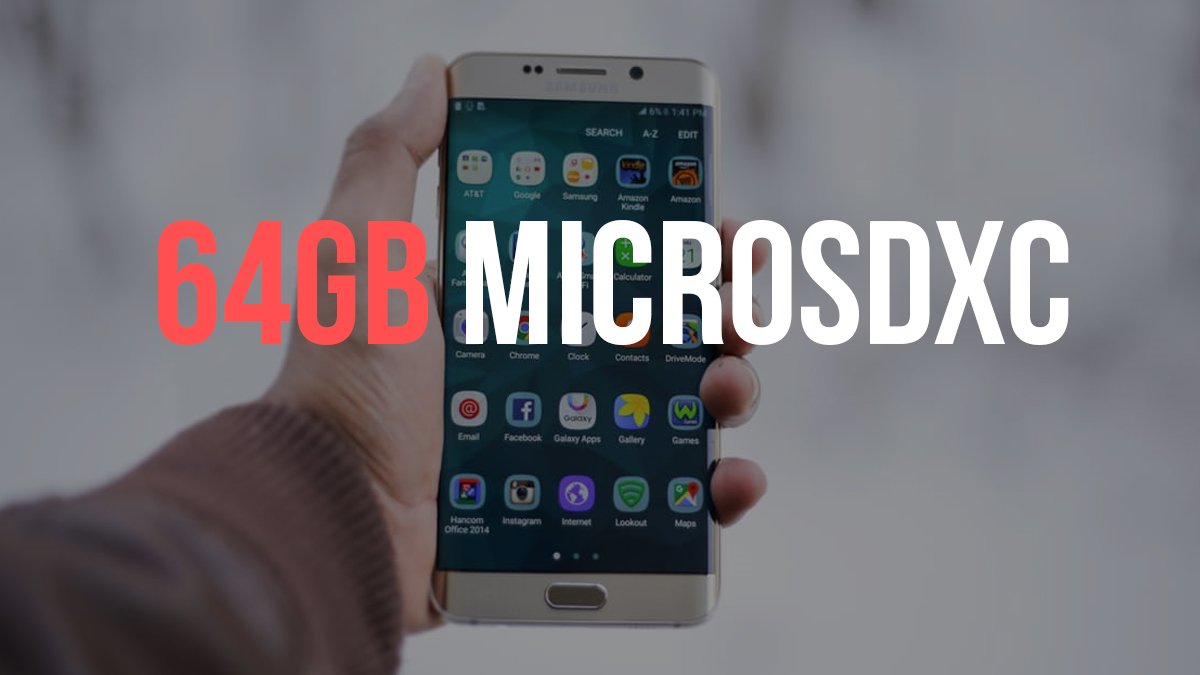 The 64 GB MicroSD card is the most popular option on the market, as it relates to eXtended Capacity cards. Prices for these memory cards are extremely low and with many high end smartphone offerings from Samsung, HTC, LG & Motorola, you will often find people buying this particular size to bump up their phones internal storage.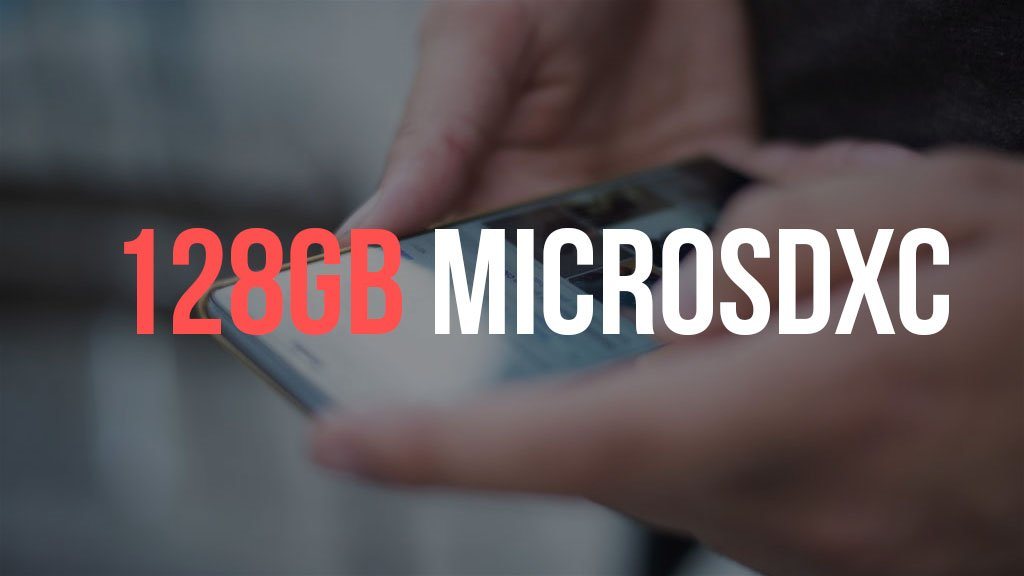 The use of 128GB MicroSD cards is starting to grow as their prices continue to come down and people search to increase the storage capacity of their phones. 128GB cards are affordable and they instantly provide a massive increase in storage space for device such as smartphones, video cameras and cameras.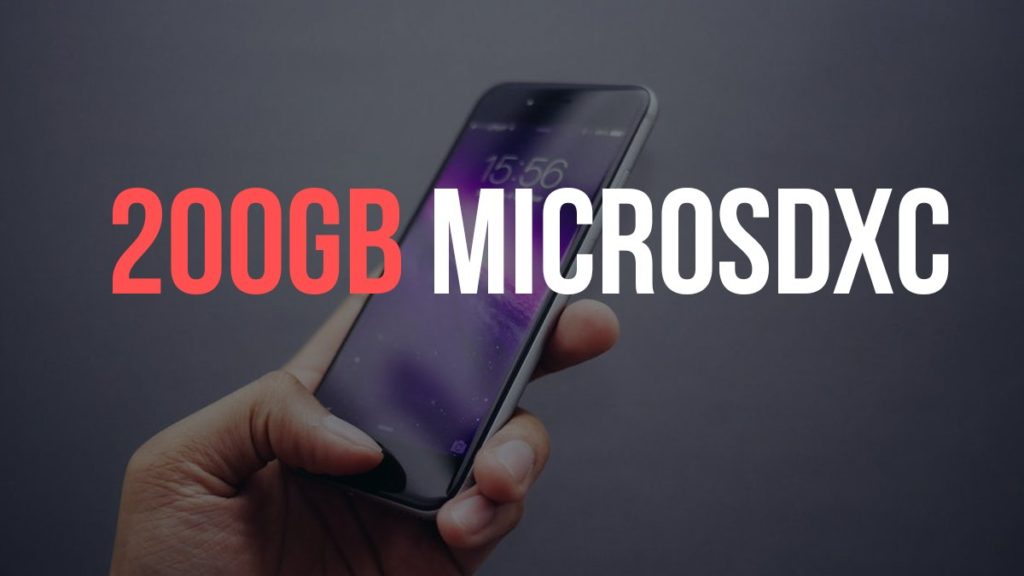 For the 200GB MicroSD, you find that people who go for this option are those looking for a significant increase in storage space, without the outrageous price. 200GB strikes a good balance between price and storage and you will find these cards being used in mobile phones, drones and cameras.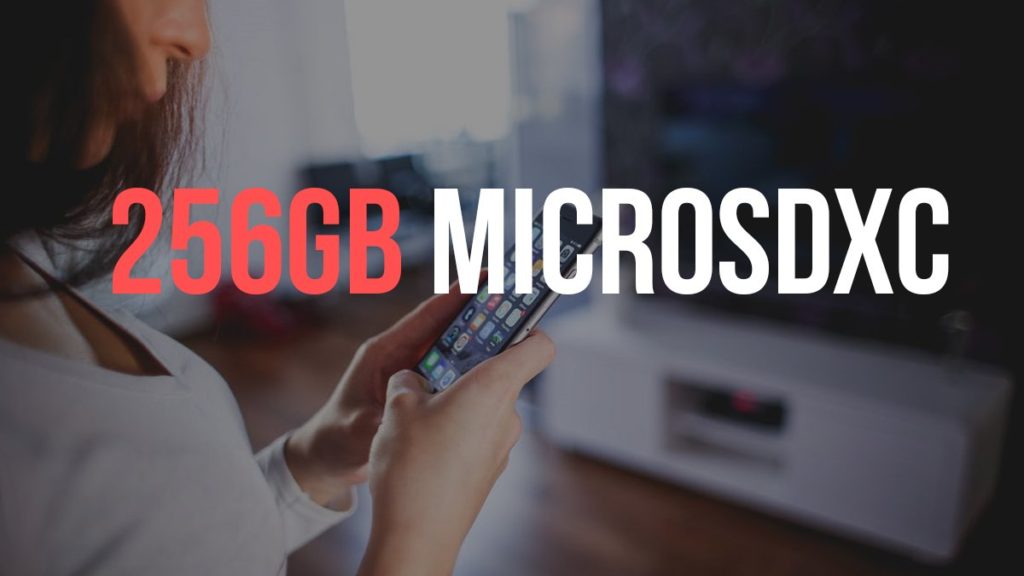 The 256GB MicroSD is the largest MicroSDXC available and it is guaranteed to deliver an immense amount of storage space for whatever device it is used in. Where this card fails is the price point, as it is out of the reach of the average consumer, but it is more designed for those professionals or users who need a lot of storage space.
Both Samsung & SanDisk are the leading card manufacturers of this capacity and it is available in various speed options.
The SDXC format was announced in January 2009 and it supports cards in the range of 64GB to 2 TB. As stated above, these cards small, having dimensions of just 15 mm × 11 mm × 1.0 mm., making it small enough to fit on your fingernail.
What is the Difference Between the 3 Micro Formats?
I think many of you will be relieved to read this section, as it can be very difficult trying to understand the differences between MicroSD, MicroSDHC and MicroSDXC cards. I admit that before starting this blog, I was absolutely clueless myself, but the differences between the 3 memory card formats is pretty simple to understand.
The Main Differences Between the 3:
Micro Secure Digital (Micro SD Cards) – These cards are only available in sizes from 8MB – 2GB. As you can see, their storage capacities are laughable now, but when released, those numbers were a big deal.
Micro Secure Digital High Capacity (MicroSDHC) – MicroSDHC cards are available in sizes 4GB, 8GB, 16GB & 32GB. A few years ago these where considered to be must-haves for mobile phones, now they are cheap options for people not looking for a lot or space or those who don't want to spend a lot of money.
Micro Secure Digital eXtended Capacity (MicroSDXC) – MicroSDXC cards are the new kids on the block and they come in sizes from 48GB – 2TB. You can only use these cards in devices that take SDXC. SDXC devices will be able to take SD & SDHC cards as they are backward compatible.
MicroSDXC Memory Card Speeds
With Secure Digital memory cards there are different speeds available. The speeds of the cards determine how fast the data is written. Some devices such as digital cameras often require high speed cards. This is the same with the newer video cameras that use flash memory. They need fast cards as they will be writing huge amounts of data to these cards.
Some SD card manufacturers will use different ways to identify the speed ratings of their cards.
Below is a table that lists the common speed ratings. Also examined is the minimum transfer speeds.
Storage Capacity of MicroSDXC Memory Cards
I have crafted a little table below just to highlight how much data can be stored on the MicroSDXC card. A lot of people will have phones or cameras and would love to know if there is a specific card they should get, based on its storage capacity.
**It should be noted that all the numbers presented in the table below are based off real world numbers. You should be aware that the memory card will be able to hold more or less data, it depends on a variety of factors. The information is just so you can have a general idea of how much the different cards can store.
| | | | |
| --- | --- | --- | --- |
| | 64GB MicroSDXC | 128GB MicroSDXC | 256GB MicroSDXC |
| MP3's | 12,800 | 25,600 | 53,200 |
| Movies (DIVX 700MB) | 80 | 160 | 320 |
| SD Video (640×480) | 26 hrs 40 mins | 53 hrs 20 mins | 106 hrs 40 mins |
| HD Video (720p 10 Mbps) | 12 hrs | 24 hrs | 48 hrs |
| HD Video (720p 15 Mbps) | 6 hrs 40 min | 13 hrs 20 min | 26 hrs 40 min |
| HD Video (1080p 9 Mbps) | 16 hrs | 32 hrs | 64 hrs |
| HD Video (1080p 13 Mbps) | 10 hrs 40 min | 2 hrs 40 min | 5 hrs 20 min |
| 4K Video (30fps) | 2 Hours 40 Mins | 5 Hours 20 Mins | 10 Hours 40 Mins |
| Pictures (JPEG 10 Megapixels) | 14,080 | 28,160 | 56,320 |
| Pictures (JPEG 14 Megapixels) | 8,400 | 16,800 | 33,600 |